Thraex XV™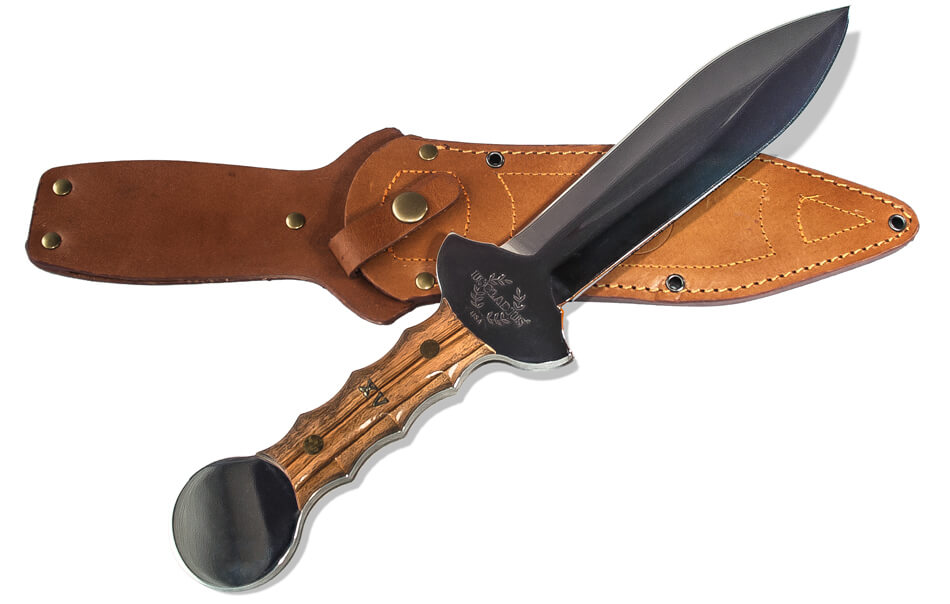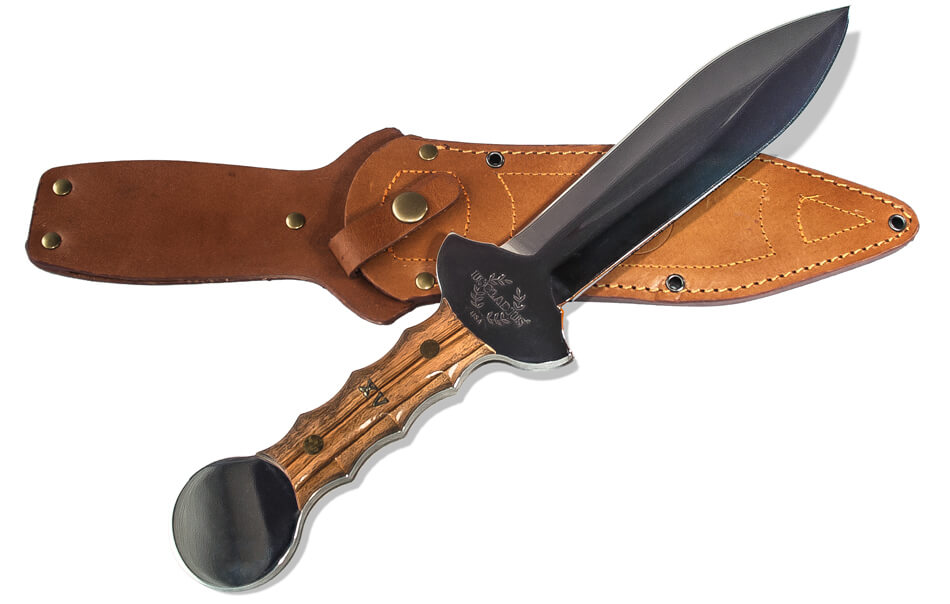 Thraex XV™
The Thraex XV™ features an 8" high-mirror polish, double-edged, straight, stainless steel blade, with an overall length of 15". This knife also comes with exotic wood handles and a high-quality leather sheath. The Thraex XV™ is a collector's quality open edition piece, and each blade is serial numbered in roman numerals.
Made in the U.S.A.
Every knife purchase comes with a free USGladius® decal.
Limited edition only 200 made, order now!
Features:
• Double-Edged, No Serrations
• Full Tang
• Leather Sheath
• Handle: Exotic Wood
Specifications:
• Overall Length: 15"
• Blade: 440C stainless steel with high-mirror polish
• Blade Thickness: 0.25"
• Handle Material: Exotic Wood
• Sheath Material: Leather
• Weight: 1.6 lbs (with sheath)
No shipping to:
California, Massachusetts or New York.
Please allow 2-3 weeks for delivery.

YOU MUST BE 18 YEARS OF AGE OR OLDER TO ORDER. CHECK WITH LOCAL AND STATE ORDINANCES CONCERNING USE AND TRANSPORTATION OF THIS PRODUCT